Veterans Justice Pro Bono Partnership
In 2015, the Veterans Legal Clinic launched the Veterans Justice Pro Bono Partnership, connecting local veterans to private attorneys who want to give back to those who have served in the nation's defense.

When servicemembers leave the military, they are assigned one of six characters of discharge. This discharge status affects their ability to access the full spectrum of services the U.S. Department of Veterans Affairs offers and also may impact housing and employment opportunities. The rates of discharge characterizations vary widely from branch to branch and from command to command.  In many instances, the conduct that led to a less-than-honorable discharge is the result of a mental health condition, such as Post-Traumatic Stress Disorder or Traumatic Brain Injury, that is related to his or her service. In many cases, that condition may be connected to combat or to military sexual trauma. In other cases, servicemembers may have been discharged under the now-repealed Don't Ask, Don't Tell policy. Hundreds of thousands of veterans are burdened by the impact and shame of a less-than-honorable discharge.
Administrative review boards within the military have the power to change a discharge status. However, many veterans have difficulty preparing and presenting an application on their own, and without legal assistance, the success rate is very low. Despite overwhelming demand, few lawyers represent veterans in discharge upgrade petitions; even fewer represent low-income veterans pro bono.
Through the Veterans Justice Pro Bono Partnership, Veterans Legal Clinic attorneys:
Provide legal trainings and resources to attorneys;
Screen and refer requests for legal representation by less-than-honorably discharged veterans; and
Offer ongoing technical support and expert advice for the duration of the case.
If you are an attorney interested in joining the Veterans Justice Pro Bono Partnership, contact Maragret Kuzma at mkuzma@law.harvard.edu.
If you are a veteran with a less-than-honorable discharge interested in free legal representation, call the Veterans Legal Clinic at (617) 390-2525 or e-mail veteranslegalclinic@law.harvard.edu.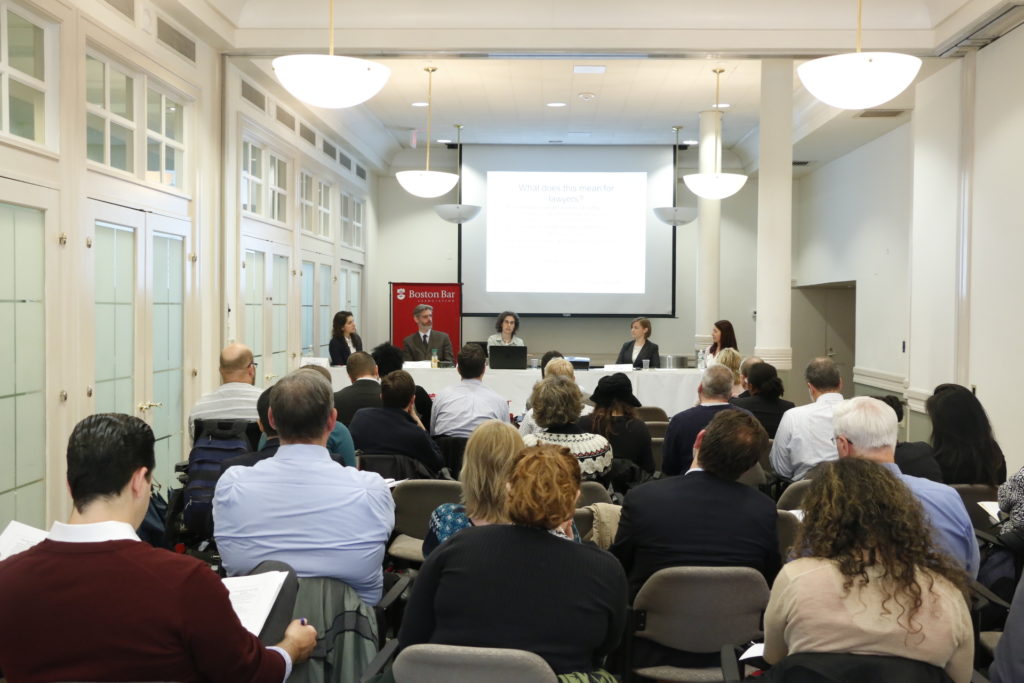 Additional Information about the Veterans Justice Pro Bono Partnership and Discharge Upgrade Law
Podcast with Veterans Justice Pro Bono Partnership Attorneys (ABA)
Sample Veterans Justice Pro Bono Partnership training through the Boston Bar Association
WGBH One veteran's story in the fight for justice
ABA Journal Article: A Veteran Reflects on His Pro Bono Attorneys' Fight to Restore His Honor
Podcast with Veterans Justice Pro Bono Partnership Attorneys (Georgetown University)
Bob Woodruff Foundation-Sponsored Workshop on Discharge Upgrade Advocacy
Podcast with Veterans Justice Pro Bono Partnership Attorneys (Legal Talk Network)
Military Discharge Upgrade Legal Practice Manual (2021) (ABA Publishing)
Report: Turned Away: How VA Unlawfully Denies Healthcare to Veterans with Bad Paper Discharges (2020)
Report: Underserved: How the VA Wrongfully Excludes Veterans with Bad Paper (2016)